NDIA Provider Information Sessions (November to December)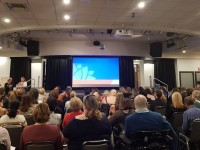 From November 30, 2018 until December 05, 2018
The NDIA's Provider Engagement team will be offering NDIS Provider Information sessions in the Perth area until early December 2018.
Date & Location
30 November - Cockburn
03 December - Craigie
04 December - Mandurah
05 December - Harrisdale
What will the sessions cover?
Update on the NDIS in WA
Using the NDIS Price Guide
Using the myplace portal
The sessions will also include opportunities to ask questions.
To register
Go to the National Disability Services (NDS) website to register or get more information.