Save money on dining, movies, attractions, travel and more.
Purchase the Entertainment™ Membership to avail of discounts to hundreds of restaurants, family and casual dining, experiences, shopping and more. Enjoy up to 50% off and 2-for-1 offers!

Use just a few of these offers, and you'll cover the cost of your Membership right away. The NDP team have been members for years, and we love it!
You have two options:
Entertainment™ Book Membership - Traditional hard copy containing a Gold Card and Vouchers; or
Entertainment™ Digital Membership - Provides access to your vouchers from the smartphone anytime, anywhere - It also comes with a savings calculator!
LIMITED TIME OFFER: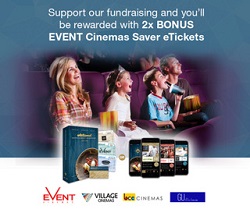 Get 2x EVENT Cinemas Saver eTickets and FREE Delivery when you purchase an Entertainment Membership from NDP. Just in time for school holidays! Hurry, only while stocks last!
Note: The movie tickets will be emailed to you when you order through our payment page.
The membership is available in 16 editions based on your location:
Adelaide
Brisbane, Sunshine Coast and surrounds
Cairns, Palm Cove and Port Douglas
Canberra
Darwin
Geelong and Ballarat
Gold Coast and Northern NSW
Hobart and Surrounds
Launceston, North West Tasmania and Surrounds
Melbourne
Newcastle, Central Coast and the Hunter
NSW South Coast
Perth
Sydney and Surrounds
Sydney Greater West
Townsville
Examples of discounts include: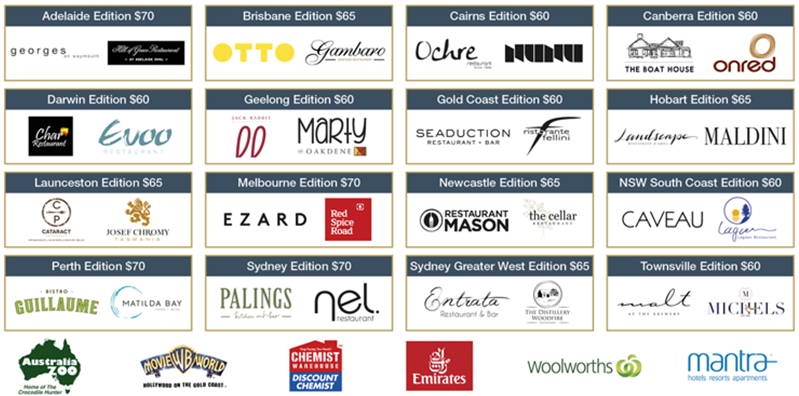 Memberships expire on 1st June 2018. We are only selling this Entertainment membership for a limited time, so what are you waiting for?