Shared Knowledge – Collective Solutions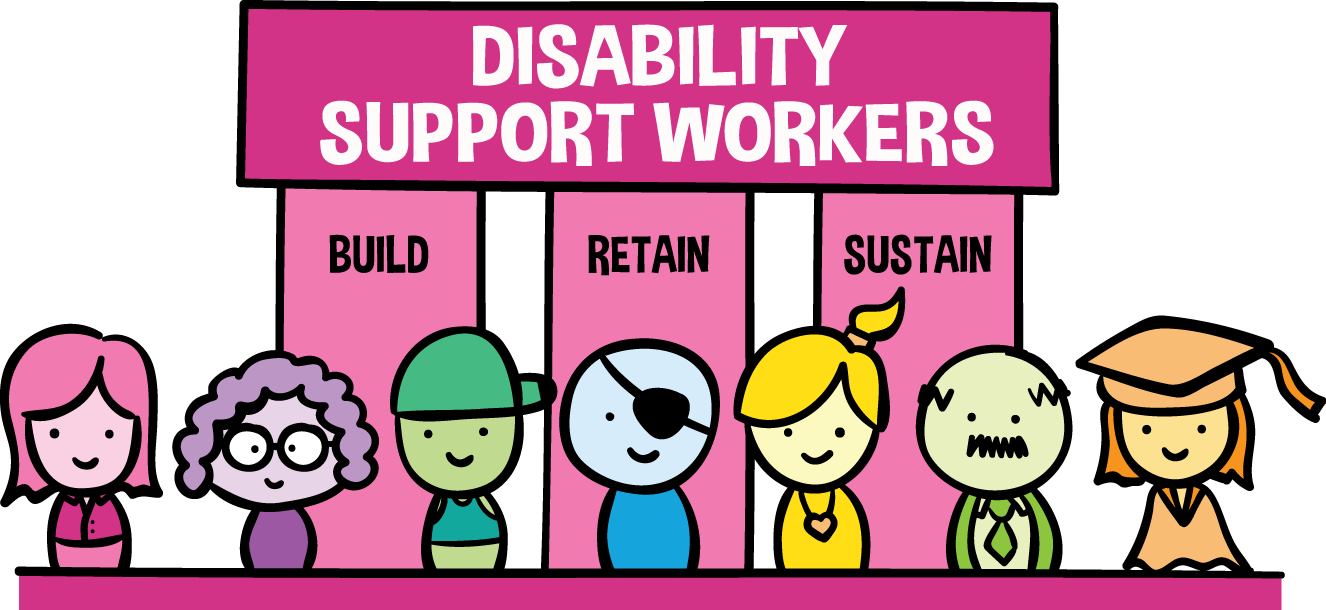 Welcome to the ACT Workforce Impact Collective initiative.
The Workforce Collective Initiative commenced in April 2017 and will end in August 2019. Our aim is to ensure our community has the disability frontline workforce with the quality, capacity and sustainability required to contribute to people living with disability having greater choice and control to meet their lifestyle and choices. In this initiative we have brought together key people from different parts of our community to explore, design and trial new ways to achieve this and to widely share the learnings.
Our day-to-day role has involved encouraging and assisting people and organisations who have innovative ideas to test their concepts via a Pilot Project Funding Program (a forward-thinking investment in the disability workforce by the ACT Government).
We now have six exciting and innovative pilot projects up and running - see Pilots. Each of these projects is unique but together meet the need to address relationships, recruitment and retention within the ACT Disability Workforce, resulting in a robust workforce providing quality services to NDIS participants.
Although the WIC funding has been fully allocated, we would still be interested to hear of any ideas that you might have for projects to increase the capacity and capability of the ACT Disability Workforce - see Register Your Idea - as it may be possible to progress these ideas with you in the future.
>> About Us
>> Pilots
>> Apply for Funding
>> News and Events
>> Contact Us