Here you'll find information and resources relating to Zero Tolerance, Domestic Violence, and the Royal Commission into Violence, Abuse, Neglect, and Exploitation.
What is Zero Tolerance?
Zero Tolerance is an initiative led by NDS in partnership with the disability sector. It assists disability service providers to understand, implement, and improve practices that safeguard the rights of people they support. Built around a national evidence-based framework, Zero Tolerance is:
a way for organisations to understand actions they can do to prevent and respond to abuse, neglect, and violence of people with disability
a clear message that abuse, neglect, and violence are not okay
a way of thinking about abuse as a human rights issue, not a disability issue
an organisational and personal commitment to act on:
- anything that makes a person with disability be or feel unsafe
- anything that doesn't support a person's human rights
- anything that we could be doing better
a collection of resources to educate and train staff at all levels to understand their responsibilities in preventing and responding to abuse
a way of working collaboratively within and outside the disability sector to prevent and respond to abuse
The Zero Tolerance commitment is a commitment to recognise, raise, and respond to any deviation from the human rights of people using disability services. It is a personal and organisational commitment to always have our eyes open and always be doing better to support rights.
Find out more on the National Disability Services website where you can access further information on:
Domestic and Family Violence Training & Resources
The Domestic and Family Violence Training and Resources for the Disability Workforce project aims to skill and equip the disability workforce to recognise and sensitively respond to domestic and family violence experienced by women with disability.
Women with disability experience far higher levels of domestic and family violence than other women in the community and experience multiple additional barriers to accessing appropriate support.
The disability workforce is in a unique position to work alongside women with disability to recognise and respond to domestic and family violence.
The project is led by WorkUP Queensland in partnership with National Disability Services (NDS) in Queensland. Together we bring strong connections to the domestic and family violence and disability workforce and have shared expertise in workforce planning and development.
We will work with the sector to share, plan and deliver training and resources that equip disability service providers to work alongside women with disability and make an important contribution to the safety and wellbeing of women and children.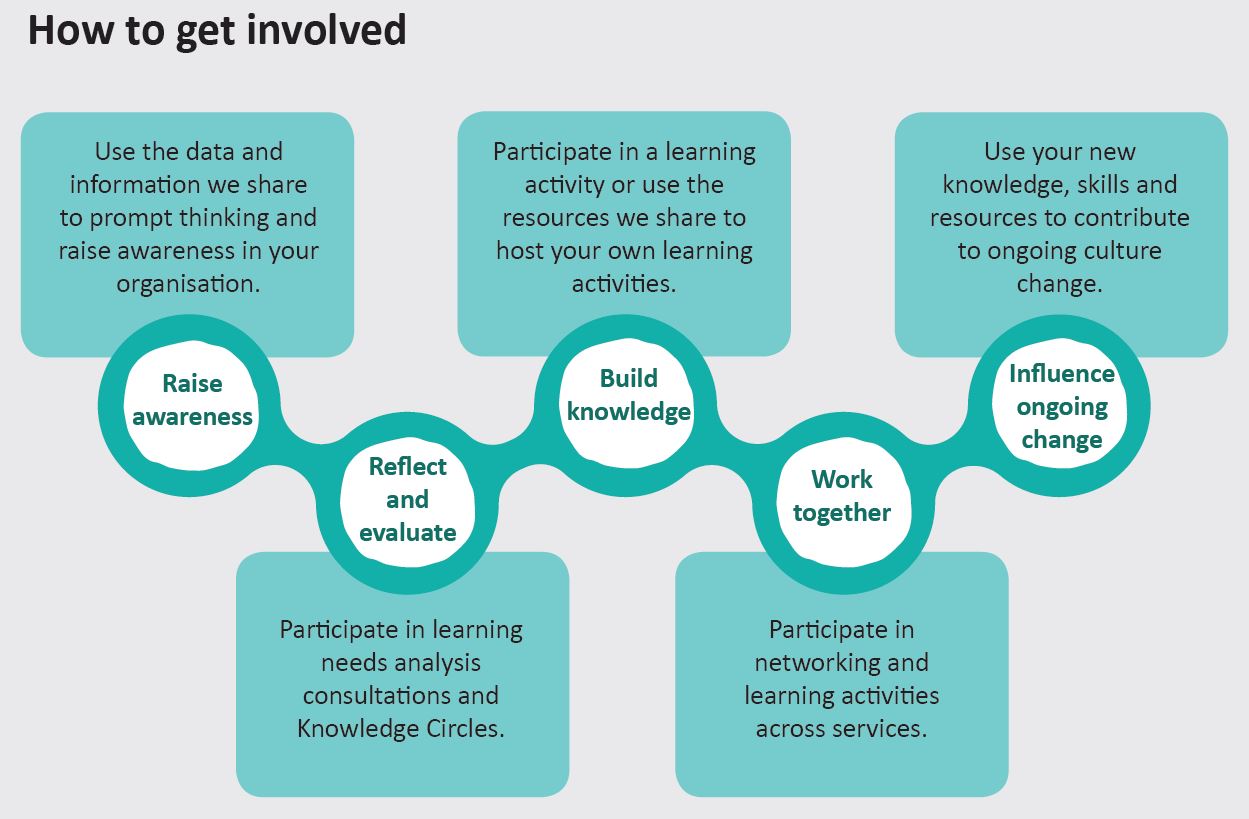 Visit www.workupqld.org.au or www.nds.org.au for more information on consultations, training, and resources as they become available.
Trigger warning
If this information is distressing for you or if you need support in regard to sexual assault, domestic or family violence you can call 1800 RESPECT 1800 737 732 for 24/7 phone and online services. If you, a child, or another person is in immediate danger, call 000.
Royal Commission into Violence, Abuse, Neglect, and Exploitation
The process of Royal Commissions can be highly emotional and challenging for the people involved. Free counselling and referral supports are now available for all people who might be affected by the Disability Royal Commission. Services are provided by the Australian Government.

These free services can be accessed by participants as well as their families or carers. Whether you require emotional support through the process or you want to share your experiences – counselling services are available from the Blue Knot Foundation. Contact them on 1800 421 468 (Mon-Fri 9am-6pm AEDT, Sat to Sun 9am-5pm AEDT)

In order to find out more information regarding the Disability Royal Commission into Violence, Abuse, Neglect, and Exploitation of People with Disability – call 1800 517 199 or visit https://disability.royalcommission.gov.au/Pages/default.aspx

A number of other services are also accessible including advocacy, legal, and financial support.

For more information, visit the Australian Government Department of Social Services website