Autism Connect

Australia's first Autism helpline, website, email, and webchat service. Free of charge.
Read more about Autism Connect
Communication Support Resources for COVID-19 Vaccination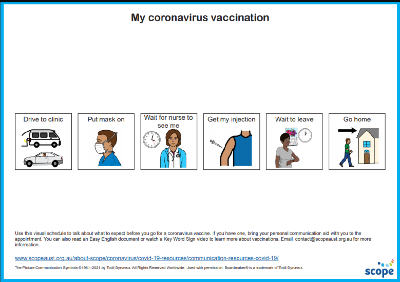 The following collection of communication support resources include Easy English, Visual Schedule, Key word signs, and Social story. They were developed and shared by Scope Australia.
View the Communication Support resources for COVID-19 vaccination
V-Resume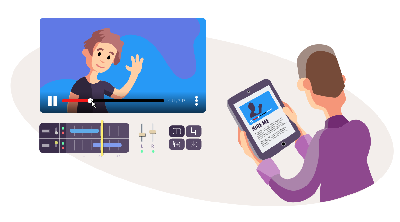 This is a simple, easy to use website that makes it easier for people with a disability to find employment. A video resume is a chance for employers to 'meet' you.
Disability Gateway

The Disability Gateway is a website and phone line that can assist people with disability, carers, and family to link into services they might need. These include income and finance, entertainment, leisure, health, employment, and more. Provided by the Australian Government. Visit the Disability Gateway